NSK Contra Angles Ti-Max Z25L
Made in Japan
Z25L: 1:1 Direct Drive
Single Spray
- Titanium Body with Scratch Resistant DURAGRIP
- Cellular Glass Optics
- Clean Head System
- Push Button Chuck
- Microfilter 
*For CA burs (ø2.35)
*Max Speed : 40,000 min-1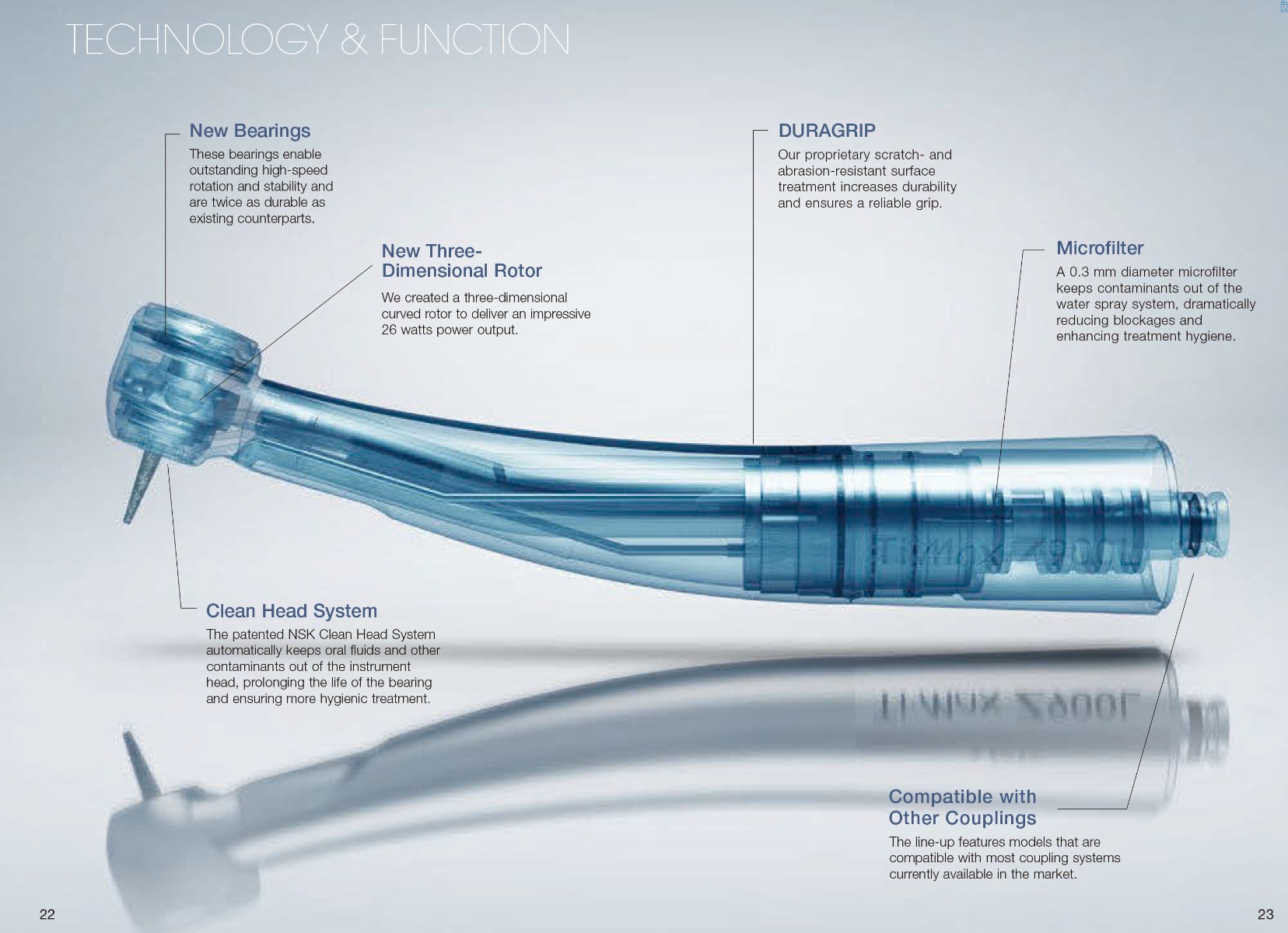 The Smallest Head 
The head is angled 2° more than X95L for much better visibility and accesibility even for molars and other areas that are difficult to treat.
Amazingly Silent Operation
Amazing silence and minimal vibration: The marriage of micro-precision parts and gears has lowered noise and vibration even more to provide comfort for clinicians and patients alike.
The Slimmest Neck
The slimmer neck provides much better visibility compared to existing products, delivering wide visibility of all treatment areas.
Microfilter
Microfilter works to prevent particles from entering the water sprat system in order to guarantee optimum wateer spray cooling at all times.
Made in Japan
.