Yamahachi Pro Endo Gutta Percha Points
Made in Japan
_ Package(120pcs/box)
_ Assortment #25-#40, #45-#80, 
SKU
Yamahachi Pro Endo Gutta Percha Points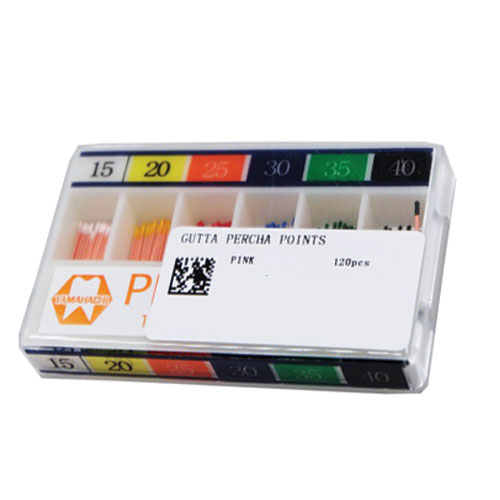 (120pcs / 1box)
Features
_ Colors coded to an international standard, sizes in compliance with ISO standards.
_ Stiff but flexible, ideal qualities for the job required.
_ Wide range of points. Gutta Percha: 18 points.
_ Excellent quality and a very reasonable price.
_ Package(120pcs/box)
_ Individual 18 sizes (#15-#140)
_ Assortment #26-#40, #45-#80,