NSK Oral Hygiene Perio-Mate
Made in Japan
Advantage:
- Precise, flawless powder flow
- Slim Nozzle Design
- Powder Control Ring
- Smooth 360° Rotation 
NSK Coupling
Contents: 
- Handpiece
- Powder case
- Nozzle tip (40 pcs)
- Maintenance Kits
Now Only
MYR 2,465.00
Regular Price
MYR 2,900.00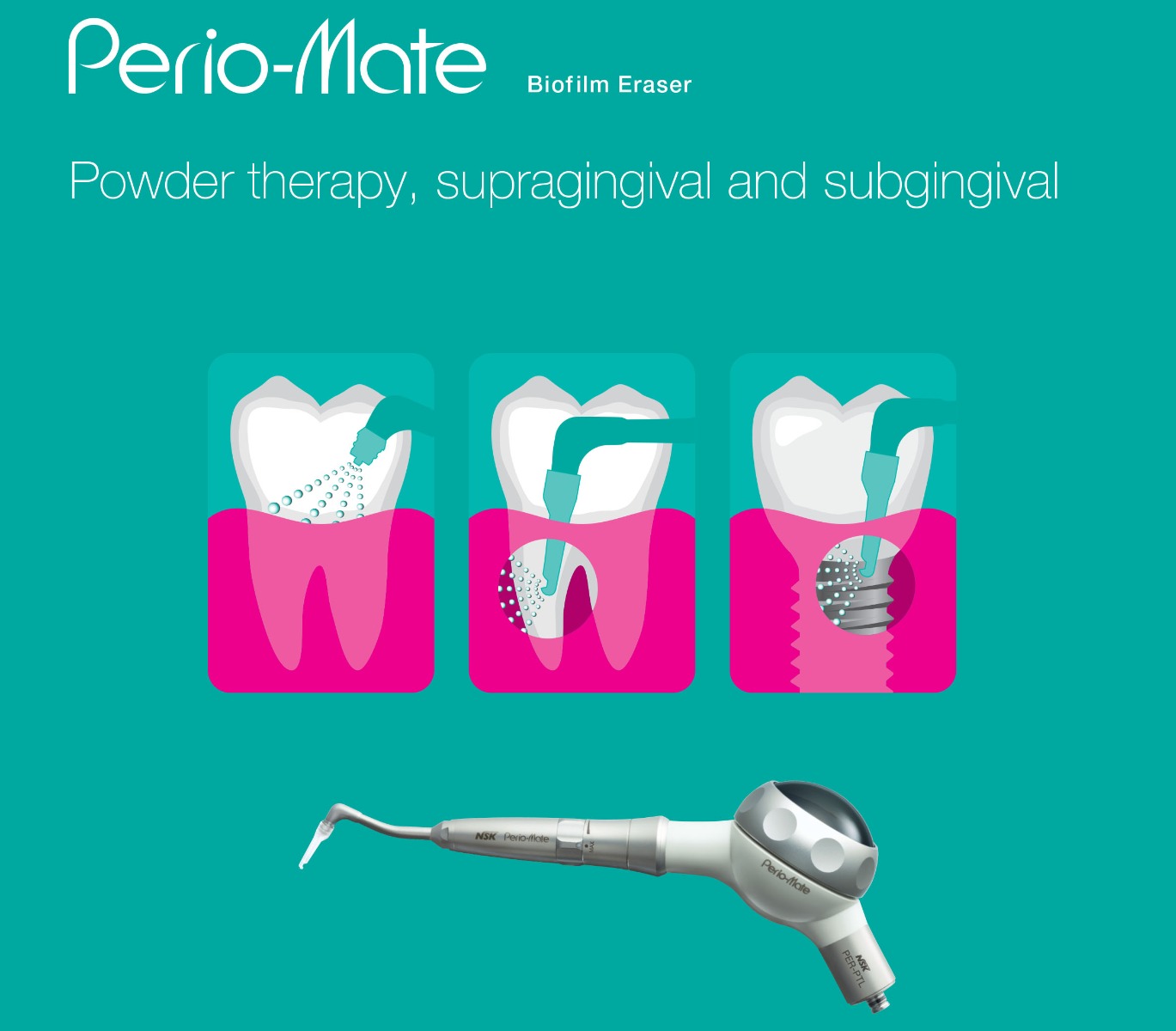 Perio-Mate (Biofilm Eraser) is used in the treatment of periodontal pockets and peri-implantitis. Avoiding injury to the soft tissues and root surfaces inside delicate periodontal pockets during cleaning procedures is crucial. Perio-Mate's ultra-fine water spray and glycine-based Perio-Mate Powder team up to gently eradicate biofilm in periodontal pockets in just 20 seconds.
Easy Maintenance 
The nozzle with its nozzle tip, handpiece and powder chamber can be easily dismantled for cleaning and decontamination.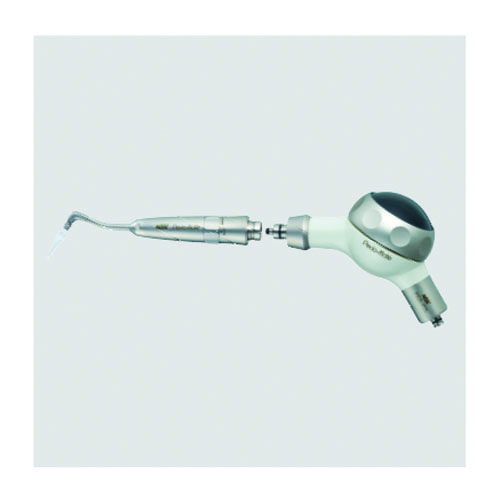 The Powder Control Ring makes fine-tuning powder flow simple and intuitive with quick fingertip adjustments. You can remove biofilm and address peri-implantitis even in sensitive periodontal pockets and even on implants, gently and efficiently.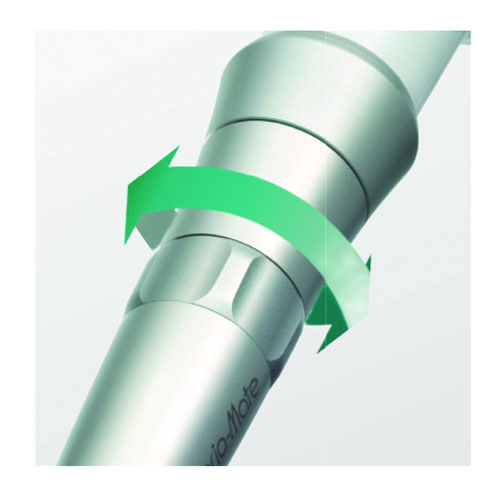 Smooth Rotation 360° for Safe and Accurate Operation
The handpiece can easily be rotated using the fingertips even while performing complex operations. The nozzle tip also provides better access to difficult-to-reach areas and does not adversely affect neighbouring teeth and contours.
Reduction of Bacteria
The airpolish process with Perio-Mate Powder (glycine-based) results in significantly better bacterial reduction than manual plaque removal.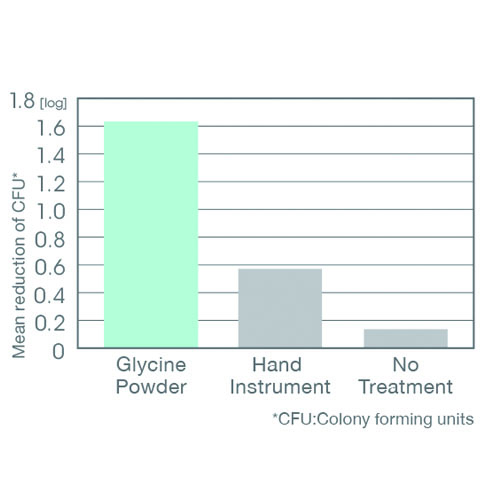 Slim Nozzle Tip
The long, narrow nozzle shape is designed to allow easy access to areas that require inserting the handpiece at an angle, such as between molars.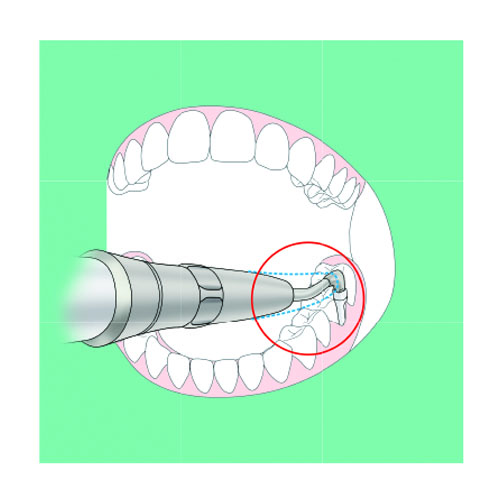 For Protective Tooth Cleaning
Perio-Mate Powders is different from conventional air-polishing powders. They are more reliable and convenience to use.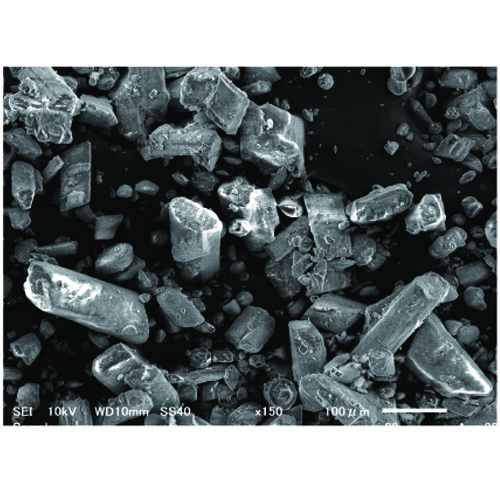 Conventional Air-Polishing Powders
- up to 200 μm particle size
- should be only applied once, maximally twice per year due to abrasivity.
HOWEVER!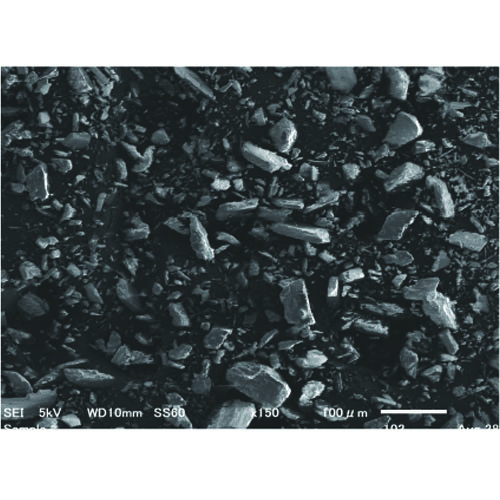 Perio-Mate Powder
- can be applied as many times per year as needed
- mean particle size <25 μm 
Made in Japan