NSK Oral Hygiene Prophy-Mate
Made in Japan
Prophy-Mate Neo Complete System
NSK, Kavo, Sirona, WH Roto, Bien Air Coupling & Connect direct to handpiece tubing Midwest / Borden
- Handpiece with 60° nozzle head
- Powder case
- Replacement 80° nozzle head
- Maintenance kits
- 5pcs. x 15g sachets of FLASH Pearl cleaning powder
Now Only
MYR 1,770.00
Regular Price
MYR 1,848.00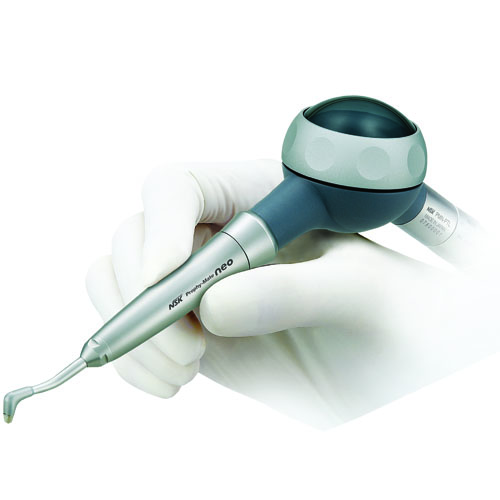 The lustre of teeth can be reduced due to over-indulgence in red wine, coffee and other strong foods and drinks. Now you can offer your patients an immediate solution that will make their teeth look and feel fantastically fresh and clean. Air-polishing is a rapid and highly effective way to return to a brilliant smile, without using harsh tooth whitening products.
Supragingival powder polishing is highly effective when used in combination with "FLASH pearl." NSK's unique twin nozzle achieves powerful powder discharge. The long and slim handpiece in conjunction with the small nozzle tip dramatically improves accessibility around all tooth surface. Cleaning can be performed quickly even in interproximal areas teeth and in usually difficult to reach areas. The ergonomically designed grip is comfortable to hold and allows for flexible operation.

Air Powered Tooth Polishing System
Enhanced Prophy-Mate neo unites form and functionality for easier use. Excellent weight balance and a lightweight, compact powder chamber make Prophy-Mate neo comfortable to hold, while the original NSK handpiece connection swivels 360° even under strong air pressure. Effortless operation shortens time for treatment of plaque and stains. 60° and 80°nozzles are available.


Smooth, Easy 360° Swivel
Twin joints rotate smoothly 360° for easy operbility, responding flexibly to minute fingertip movements with effortless adjustment of the nozzle angle.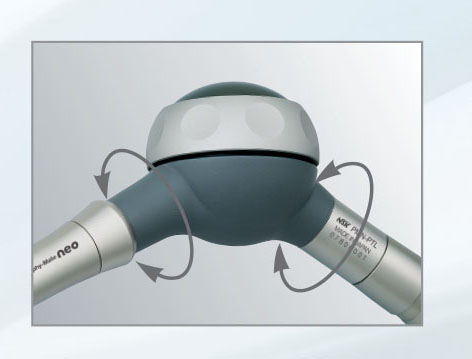 Ergo-Comfort Design
Lightweight, compact design and well-considered weight balance enable easy handling for minimised hand and wrist fatigue, helping to ensure thorough treatment.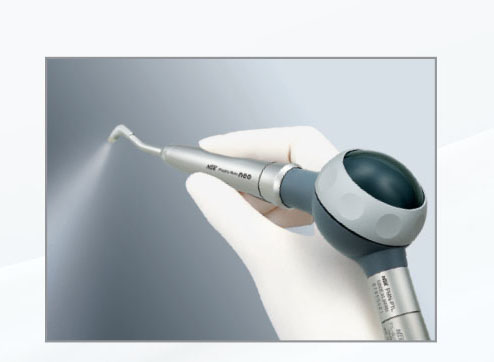 Made in Japan